Dear Members and Friends of VSPE: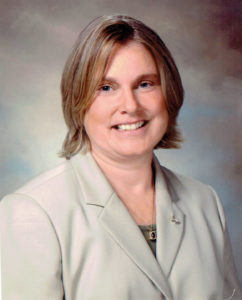 I want to share with you our current state of affairs and management of our Society. We congratulated Leigh Dicks on her new position and move to Virginia Beach, and since March 1st, the management of our accounts and programs is being performed by the Board of Directors as volunteers. Here is the status of our Mission Critical programs:
Mathcounts – our Coordinators for local / regional events haven't changed from last year, and will continue as before. You'll notice the VSPE Educational Fund web site is now consolidated into this VSPE site. Since the regional events are in February and the State event is in March of 2018, we'll gear up toward the end of 2017 on our web site to announce the location, dates and volunteer opportunities for these events.
Educational Fund Account – our Vice President, Tom Conway, is taking the lead with our Educational Fund portfolio investment, and we will be working together to implement support for programs using that funding.
NSPE is sharing new business models with State societies that will alleviate the need for our own independent management companies or staff and this transition of VSPE comes at an appropriate time for this new paradigm.
As with any major change in management, there are functions and past programs we currently do not have time to continue:
We won't be mailing letters each month to the "New" and "Rejoined" members.
We are not able to send our e-Newsletters to members due to the time to manage the finances and Mission Critical duties.
We realized with our attempt to steer legislation during the 2017 Virginia General Assembly with Home Inspection (request new legislation to eliminate Dual Licensure) and Soil Scientists (defeat legislation expanding licensed Soil Scientists to design Stormwater systems) is not effective.
Here are ideas for our member's betterment and support:
Pay for our Chapter leadership and their families to attend the 2017 PE Conference in Atlanta
Pay for our Vice Presidents or incoming Presidents and their families to attend the 2017 Virginia Engineers Conference
Conduct conference call Board of Director meetings instead of holding them in Richmond
Examine donations made to the Educational Fund and focus on programs in support of those that are designated for specific individuals, and communicate with the family of those in whose name donations were made
Eliminate annual requests for funding to our Life Members
Sincerely,

Rebecca L. Golden, P.E.
President (2016-17)